Corporate Catering Hot Meals
Our Corporate Catering Hot Meals Menu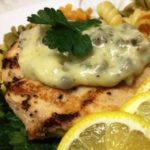 Corporate catering hot meals are a great choice for business lunch catering or corporate lunch catering. If you don't' see what you want, have no fear, our Chefs are standing by waiting to create your perfect meal. Just let us know what you'd like, and we'll prepare that…just for you!  Or shop from our menu:

Chicken Hot Lunches
Beef Hot Lunches
Pasta Hot Lunches
Mexican Style Hot Lunches
Vegetarian Hot Lunches
Asian Style Hot Lunches
Hot Casserole Lunches for a Group
Hot Meal Side Items
Chicken Hot Lunches
Chicken has been an office catering staple for years because it's versatile, and considered a healthy choice for a corporate lunch. Here are just some of of our chicken dinner selections that create a perfect corporate catered meal.  Buffet style or banquet, these meals are sure to please in any corporate situation.
Includes 2 Hot Meal Side Items and Dinner Rolls with Butter
Parmesan Crusted Chicken
Chicken breast baked with seasoned garlic parmesan bread crumbs
Chicken Marsala
Marinated skinless boneless chicken breast served in a delicate marsala sauce
Chicken and Southern Cornbread Stuffing
Roasted chicken breast on top of Southern cornbread stuffing served with your choice of vegetable
BBQ Grilled Chicken
Tender chicken breast smothered in zesty BBQ sauce
Rosemary Roasted Chicken
Marinated chicken breast oven roasted with a hint of rosemary
Rotisserie Style Chicken
Baked seasoned skinless oven roasted chicken breast
Garden Smothered Chicken
Marinated zucchini and yellow squash smothered with provolone cheese
Cordon Bleu Smothered
Shaved ham smothered in melted Swiss Cheese over baked chicken breast
Mediterranean Smothered
Sautéed spinach, sundried tomato and onion with provolone cheese top this baked chicken breast
Citrus Herb Chicken
Citrus and herb marinated grilled chicken breast
Turkey and Gravy
Oven roasted turkey and gravy
Beef Hot Lunches
Includes 2 Hot Meal Side Items and Dinner Rolls with Butter
New England Pot Roast 
Tender sliced slow roast beef served with rich brown gravy
Texas BBQ Brisket 
Sliced smoked beef brisket with BBQ sauce
BBQ Duo 
Smoked beef brisket and BBQ chicken breast
BBQ Trio 
Add sausage to our BBQ Duo above for a three meat meal
Meatball Stroganoff 
Beef meatballs smothered in a savory sour cream sauce, served over pasta
Smothered Beef Steak
Seasoned chopped steak topped with mushrooms and onions and Swiss Cheese
Roast Beef and Gravy
Lean sliced roast beef served with a rich savory brown gravy
Mom's Meatloaf and Gravy
All beef meatloaf served with rich brown gravy and a vegetable of your choice
Burger Bar
¼ lb. all beef burgers with all the fixings: Swiss and cheddar cheese, lettuce, sliced tomato, onion, pickles and condiments
Pasta Hot Lunches
When you want to offer a catered corporate hot lunch and you're tired of the same old chicken dinner, try some Italian food for a change.  Lasagnas, Baked Ziti and Pasta Primavera…any of these are sure to please, satisfy most appetites and are typically budget friendly. Just add a salad, dessert and beverage and you've got a great meal. The other advantage to pasta meals, if the meeting runs late or your guests aren't on time, pasta holds up well in a chafing dish.
Includes Dinner Rolls and Butter Your Salad Choice: Dinner Salad or Caesar Salad
Pasta Extravaganza
Beef meatballs and garlic chicken strips served with two pastas, marinara sauce and Alfredo sauce
Spaghetti and Meatballs
Charbroiled beef meatballs, marinara sauce and noodles
Chicken Pasta Primavera
Grilled chicken breast strips with pasta tossed with marinated zucchini, yellow squash, mushrooms, onions and tomatoes
Veggie Pasta Primavera
Pasta tossed with marinated seasonal vegetables
Hot Casserole Lunches for a Group
Entrees serve 8-10
Includes Dinner Salad and Dinner Rolls. Add dessert and beverages for a complete meal.
If you don't' see what you want, have no fear, our Chefs are standing by waiting to create your perfect meal. Just let us know what you'd like, and we'll prepare that…just for you!
Meat Lasagna
Homemade meat lasagna with ricotta and parmesan cheeses Great with a Caesar or Dinner Salad
Veggie Lasagna
Spinach, carrots and peppers layered between lasagna noodles baked with a creamy cheese sauce and topped with golden breadcrumbs
King Ranch Casserole
A Texas favorite with layers of spicy chicken, peppers, corn tortillas and a creamy tomato sayce, all smothered with plenty of melted cheese
Baked Meatball Ziti
Charbroiled beef meatballs, marinara sauce and noodles
Baked Veggie Ziti
An Italian favorite of marinara sauce, ziti pasta and provolone and parmesan cheeses and oven roasted zucchini, squash, onions, green peppers and mushrooms
Shepherds Pie
All natural ground beef, layered with peas and carrots, topped with creamy mashed potatoes – it's a complete meal in a pan!
Turkey Tetrazzini
Oven roasted turkey, tossed with spaghetti noodles and veggies baked in a creamy Parmesan garlic sauce
Chicken Pot Pie
White meat chicken, carrots, peas, potatoes and creamy chicken gravy
Beef Pot Pie
Chunks of lean tender beef, carrots, peas and potatoes in a rich brown gravy
Mexican Style Hot Lunches
The popularity of Mexican style food goes without saying so, for a perfect catered meal choice for corporate office lunches, consider fajitas or tacos. And, for out of town guests visiting our area, consider ordering these meal ideas as a way to offer a taste of Texas right in your office.
Includes 2 Hot Meal Side Items and Flour Tortillas & Fire Roasted Salsa & Chips
Combo Fajita Bar
Marinated strips of beef and chicken, green peppers and onions, shredded cheddar cheese, sliced jalapenos and guacamole  (2 per person)
Combo Soft Taco Bar
Spicy taco beef and chicken served with shredded cheese, diced tomatoes and shredded lettuce (2 per person)
Vegetarian Hot Lunches
Includes 2 Hot Meal Side Items or your choice of side salad and Dinner Rolls with Butter
Baked Potato Bar
Fluffy baked potatoes served with cheese, bacon bits, sour cream and butter; chili and broccoli cheese optional for additonal charge.
Add to your hot meal for just $2.95
Traditional Baked Sweet Potato
Baked sweet potatoes served with cheese, bacon bits, sour cream and butter.
Add to your hot meal for just $2.95
Oh So Sweet! Baked Potato Bar
Baked sweet potatoes served with honey, syrup and brown sugar
Add to your hot meal for just $2.95
Pasta Primavera
Pasta tossed with marinated seasonal vegetables
Veggie Burger
Veggie burger, Swiss and cheddar cheese, lettuce, sliced tomato, onion, pickles and condiments
Veggie Lasagna (serves 8-10)
Spinach, carrots and peppers layered between lasagna noodles baked with a creamy cheese sauce and topped with golden breadcrumbs Includes your of Caesar or dinner salad only
Asian Style Hot Lunches
Includes 2 Hot Meal Side Items and Dinner Rolls with Butter
Teriyaki Beef or Teriyaki Chicken
Your choide of tender strips of beef or chicken tossed with broccoli, shredded carrots, and our sweet teriyaki sauce
Chicken with Plum Sauce
Marinated chicken breast with rich plum sauce
Orange Chicken
Chicken breast strips in a sweet & savory orange sauce
Hot Meal Side Items
Starch Side Items
Aspen Catering Signature Sweet Potatoes
Sweet potatoes roasted with crips apples, brown sugar and a hint of onion
Sweet Potato Medley
A seasoned oven roasted medley of sweet potatoes and new potatoes
Country Mashed Potatoes
Garlic Mashed Potatoes
Oven Roasted Potatoes
Parmesan Roasted Potatoes
Herb Roasted Potatoes
Parsley Buttered Potatoes
Pasta with Marinara Sauce
Mexican Style Rice
White Rice Medley
Refried Beans
Baked Beans
Seasoned Black Beans
Vegetables Side Items
Whole Green Beans
Peas
Squash Medley
Sweet Corn or Baby Carrots
Black Bean and Corn Succotash
Sautéed or Stir Fry Vegetables
Oven Roasted or Sautéed Vegetables
Dinner Salads

Traditional Garden Dinner Salad
Caesar Salad
Tomato Basil Salad
Potato Salad
Fruit Salad