Office Appetizer Buffet Catering
How to plan an office appetizer buffet catering
Last week we prepared an office appetizer buffet catering menu using their board room as a venue and appetizers for the menu. Using appetizers to create a meal offers a great change to the typical office box lunch or hot meal. When planning the menu, you will have to provide enough of the appetizers to replace an entree, a couple of side items, salad and even dessert. The variety you can offer is much greater using hot and cold appetizers and you can even create a theme using foods from a similar cuisine. For example, and Italian Appetizer Buffet catering menu could include beef meatballs in marinara sauce, parmesan or pesto chicken strips, creamy artichoke dip, caprese skewers, fresh fruit, and an antipasto platter. Then for dessert Tiramisu would be perfect.  Have fun with the menu, just make sure you provide enough food and choices to replace a traditiona lunch.
Beef Empanadas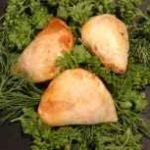 A pastry filled with seasoned beef, pimento & bell peppers
Fajita Chicken Quesadillas
Fajita chicken and roasted red peppers smothered in cheddar cheese and sandwiched by flour tortillas, then tossed on the grill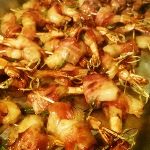 Shrimp wrapped with Bacon and Fresh Jalapeno
Sweet and spicy marinated shrimp and fresh jalapeno slices wrapped in bacon

And a Fresh Fruit Tray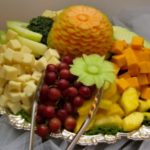 Fresh seasonal fruits surrounded by
Muenster, Gouda and Havarti cheeses served with assorted gourmet crackers
They also had a professional wait staff attendant there to assist the guests and refresh and replenish the food. Even though this was a small gathering, having it professionally catered makes it a special event. Know how many appetizers to plan for your party? Planning appetizers as a meal, before a meal, or passed? Not all menu items are suitable for passing and not all menu items are suitable for stations so let your caterer can help you with how much and what to serve so your party is a successful one.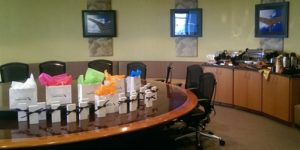 Large or small, we cater it all!